Flashlights
High performance flashlights for the discerning user
Lance of Ra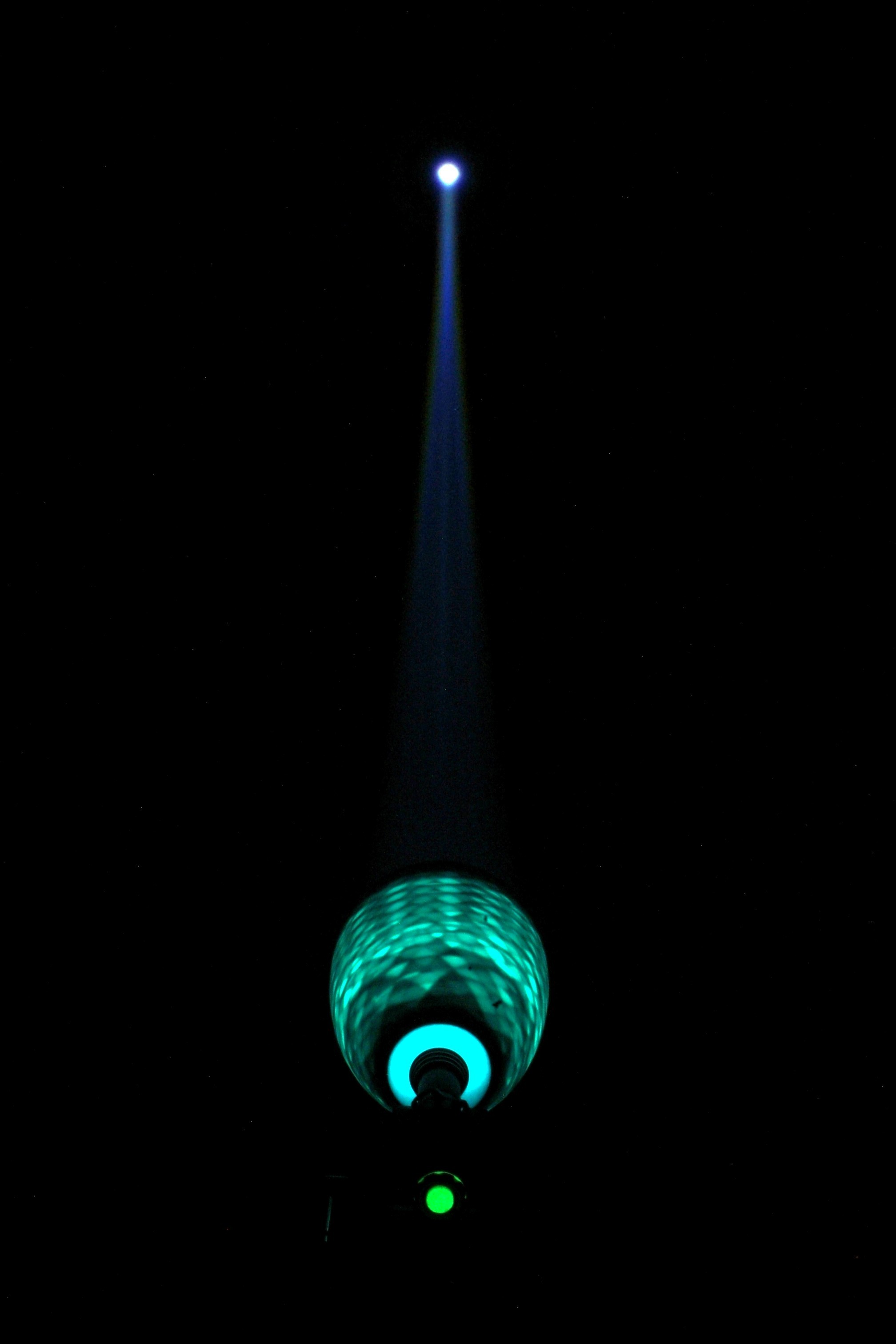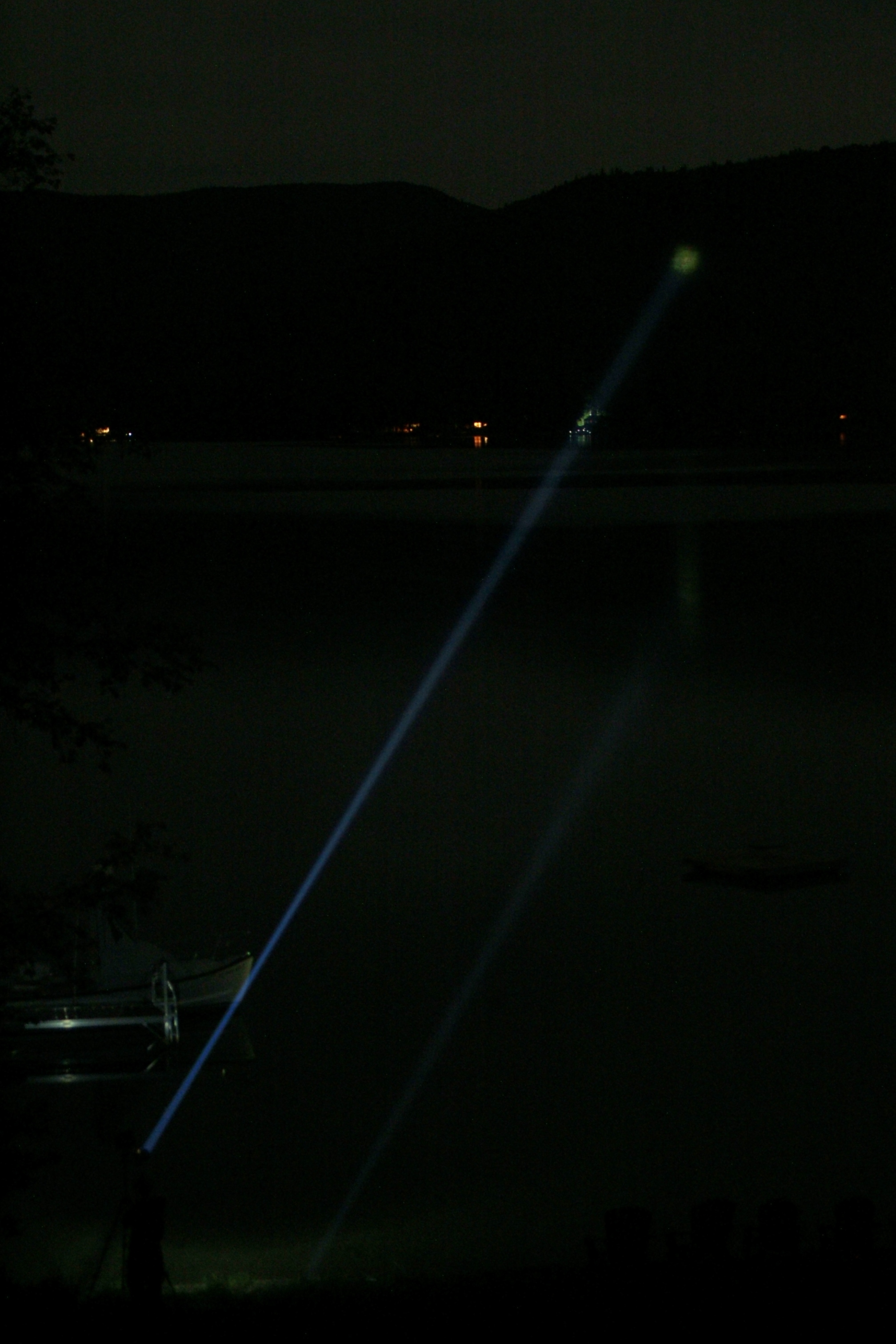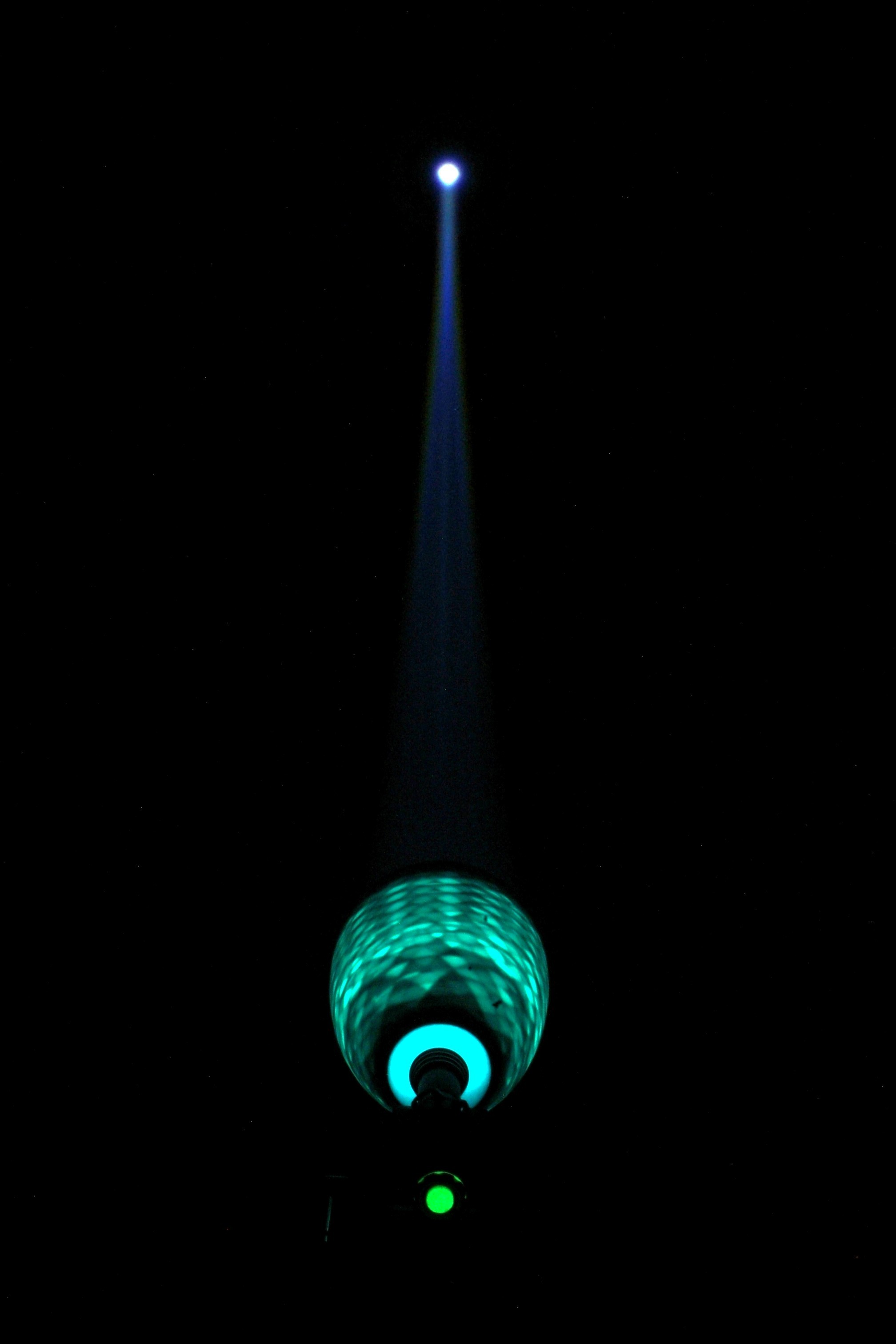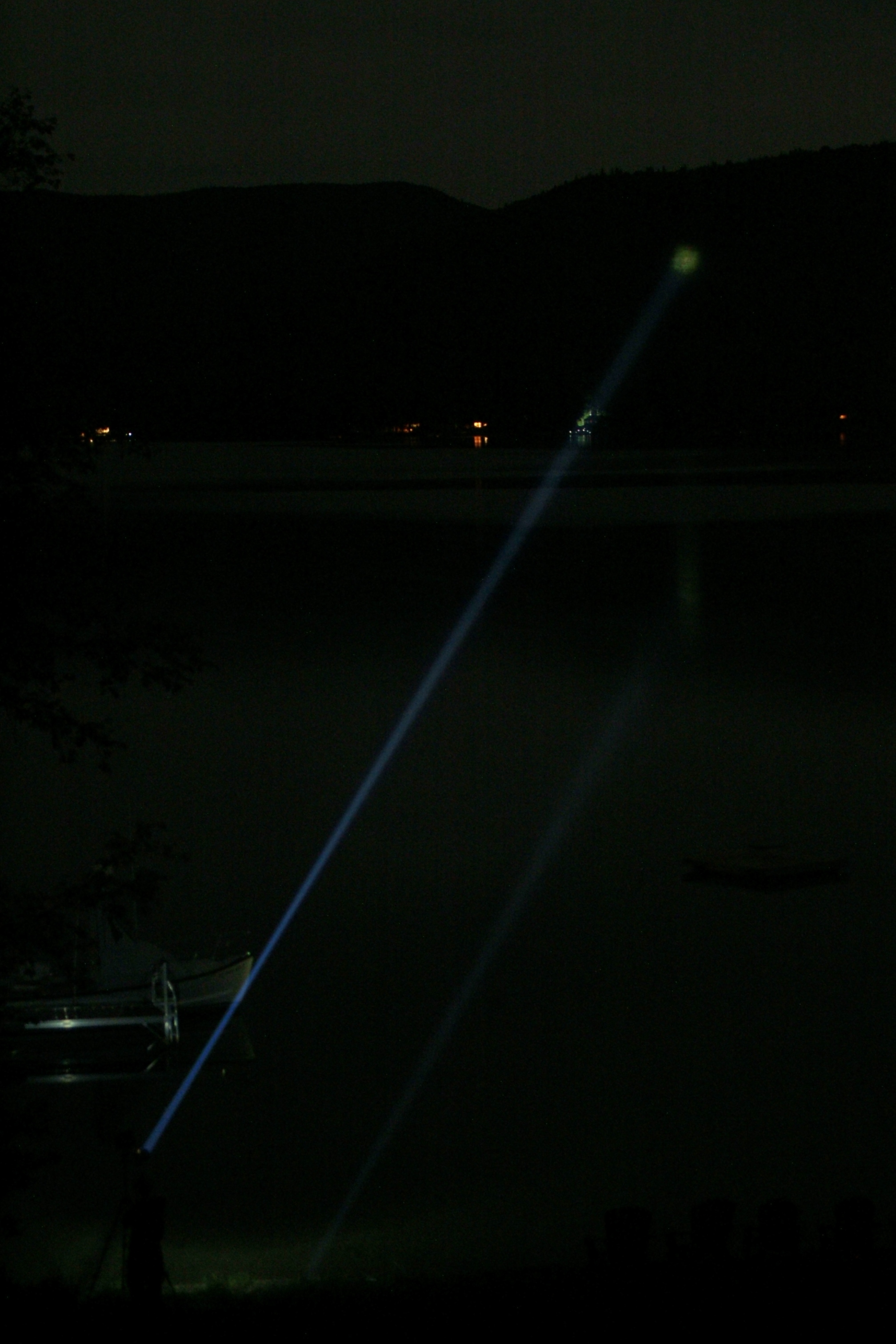 sold out
Lance of Ra
*UPDATE* We have a limited number of parts which can be made into custom one-off Lance 1.3s in the colors/options of your choice, all of which are over 2.6 million candela. They are priced at 625$ each. When these are done, that is THE END of the Lance 1.3, they will never be made available again, even for custom orders. Each is made to order which takes approximately 4 business weeks.

Lets make it simple: what you're looking at is the most powerful LED thrower on the market, with over 2,600,000 Candela (2 miles) ANSI throw. The previous title holders of "most powerful" was the now out of production Deft-X at a mere one million candela and the REV Victor Enthusiast at 1.3 million candela. The popular Dereelight Xsearcher is about two hundred thousand candela, an order of magnitude less powerful. The BLF Giga Thrower is about 1.2 million candela, less than half as powerful. This stunning performance is made possible by our exceptional Night Piercer light engine combined with precision optics.
Ra is the ancient Egyptian god of the sun, a major deity who was believed to have created all forms of life. We've reserved his name for our most powerful line of hand held throwers, capable of sun-like beams tearing across the sky at night. More than any other, the Lance of Ra really lives up to its namesake, producing a lance of light reaching out impossibly far. Tipping the scales at 1.12 kilograms, including batteries, this lance is easily wielded with one hand. A hybrid head with internal heatskink give a prolonged run time on high, while maintaining that remarkably light weight. Multiple glow elements on the tail, neck, and inside the head provide style and functional luminescence on power-down. For convenient transport and storage the snug fitting soft case (pictured) can be purchased separately.
-Over 2,600Kcd (two million candela) illuminates over 3000 meters (~2 miles) ANSI throw.
-Comes with a signed card certifying your specific light's performance and authenticity.
-370mmx135mmx25mm (length x head x body tube)
-Night Piercer light engine
-4 modes: moonlight, low, medium, high; no memory.
-No turbo timer, light should be monitored for temperature by the user based on preference and environment.
-Certification performance measured at 22 meters after 30 seconds. (refocused to achieve beam convergence)
-Significant thermal enhancements to improve performance, including internal heatsink.
-Hybrid head design manages thermal load while maintaining low weight.
-GITD tail boot, tailcap ring, neck spacer, and head ring.
-5500k
-6V low voltage protection. Protected cells are not required, but recommended.
-2s battery config, two 18650s or two 18350s. Battery spacers are required for flat top and some button top cells.
-UF-1505 Host