Flashlights
High performance flashlights for the discerning user
Storm of Ra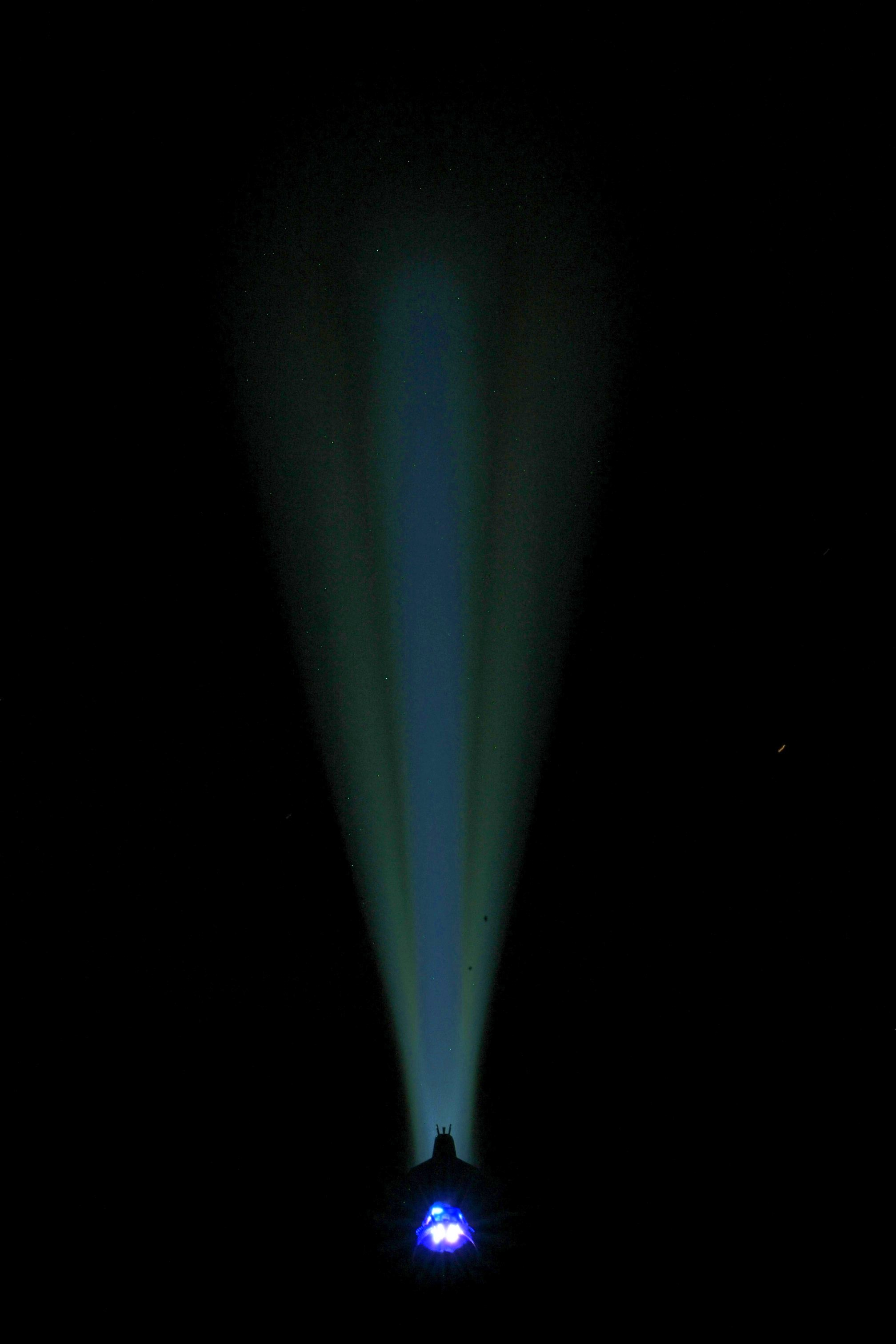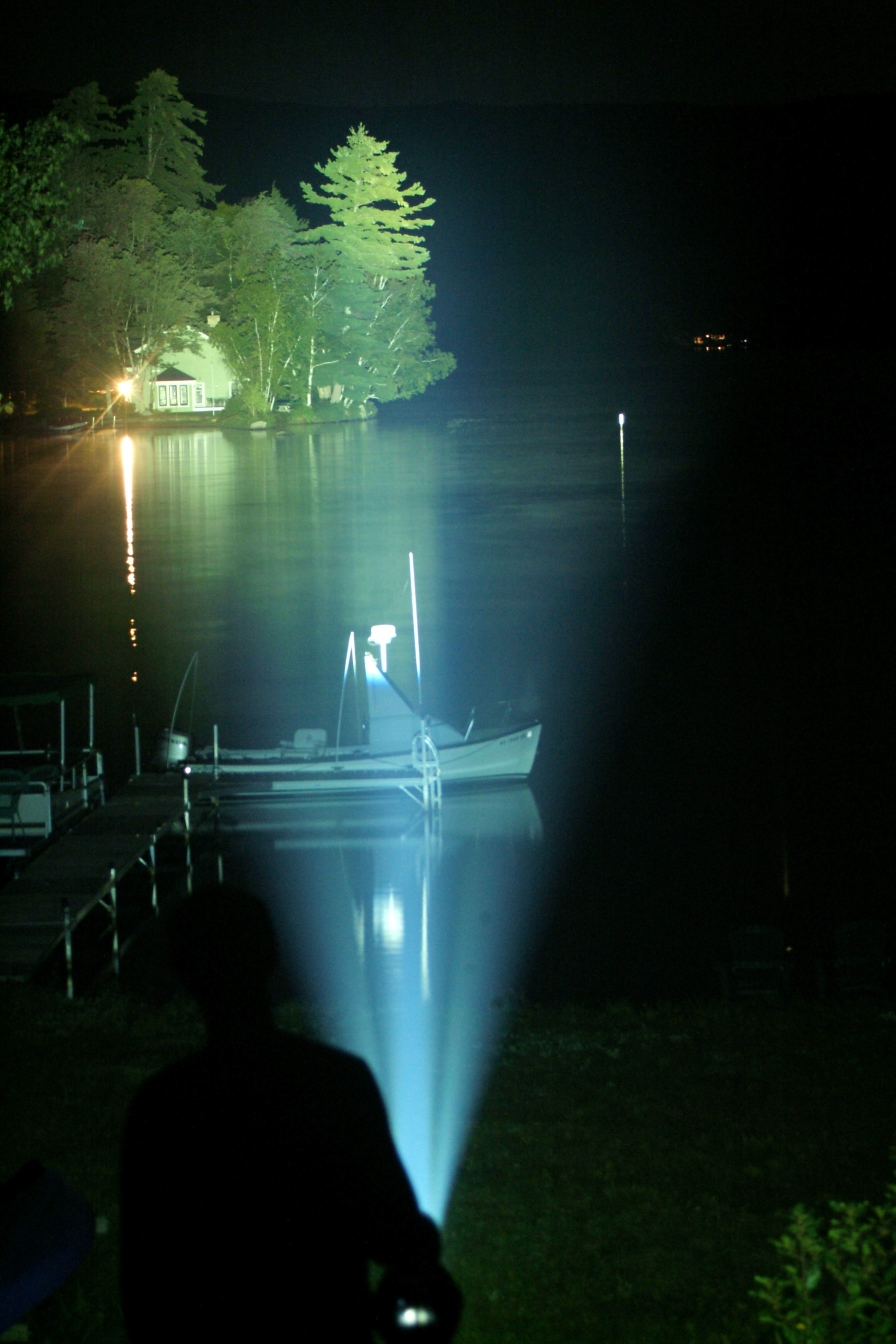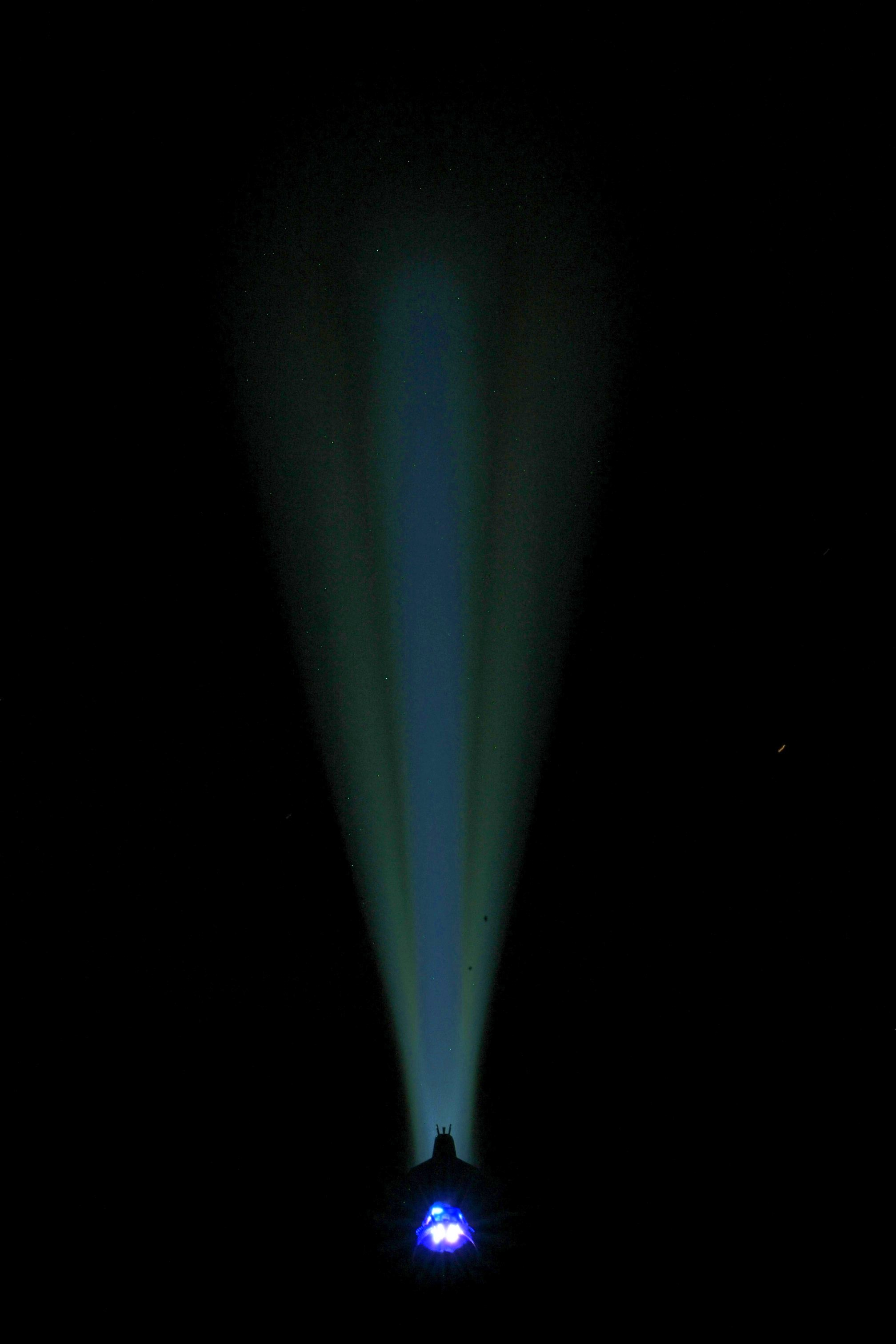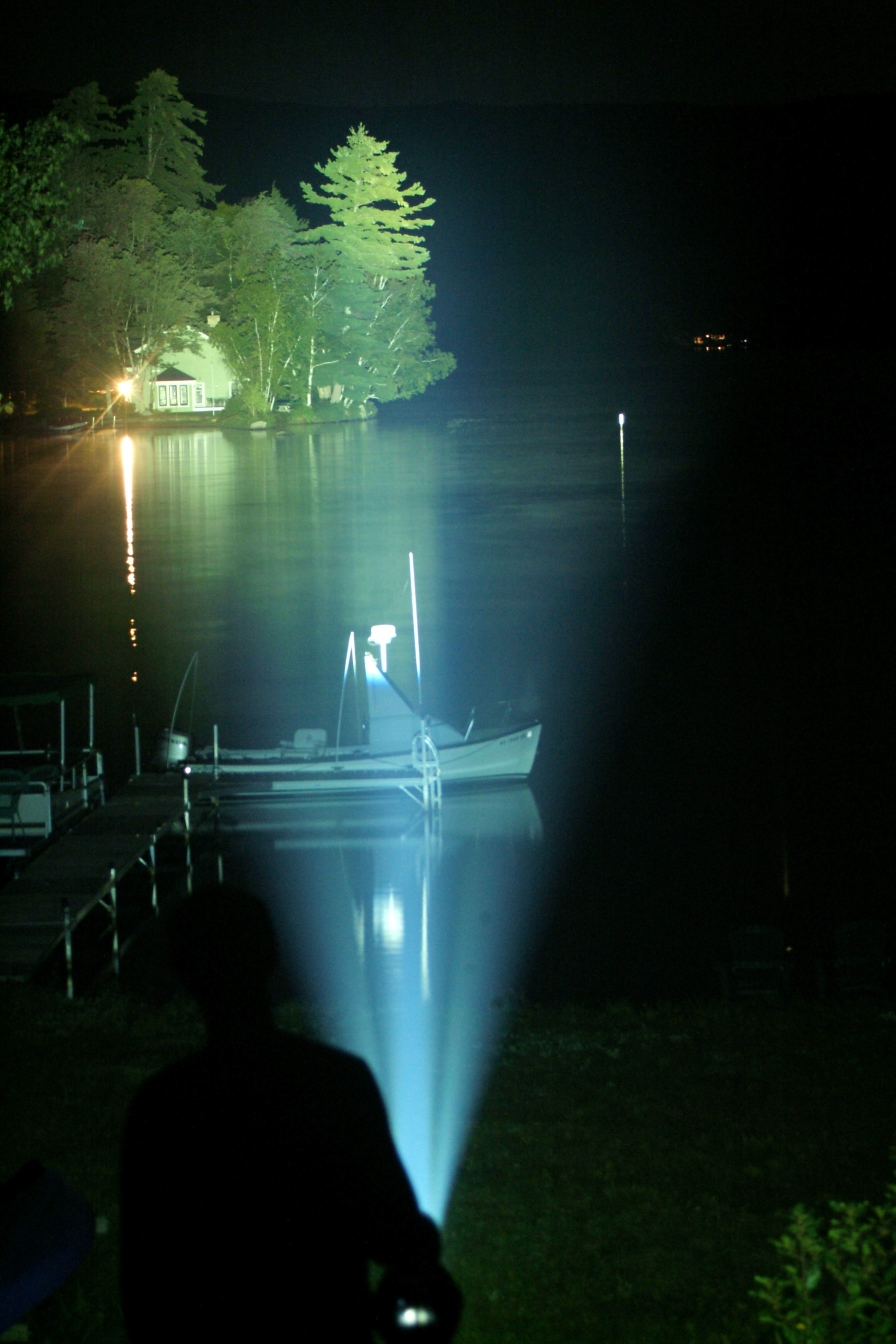 Storm of Ra
Welcome to the Storm of Ra, a flashlight with truly absurd performance. Active air cooling allows this 8000 lumen monster to operate continuously, something virtually unheard of in this performance class. Not satisfied with it being "only" one of the most powerful handheld continuously operating lumen blasters out there, we backed it with a compound optical system that tames this beast into a useful beam of 600,000 Candela or .975 miles ANSI throw distance. And that isn't all, this optical system takes it a step even further by incorporating 3/4ths of those lumens (6000 lumens) into the beam! (A good large deep reflector, such as on the BLF Giga Thrower, only incorporates 25% of the lumens into the beam) The results can be seen in our photography, where one Storm illuminated an ENTIRE MOUNTAIN OVER A MILE AWAY!
The Storm of Ra is a light born from innovation and experimentation, from its unique optical architecture to the way we manufacture it. We make extensive use of 3D printing, it is just an incredibly cost effective way to prototype, test, and manufacture small parts. Can it be used though to make a complete light though? Turns out yes! And it allows strong and light weight designs which can not be machined. Custom options including colors, emitters, drivers, etc are available at additional cost.
Modes are controlled by a three position toggle switch. Rearward is off. Flicking the switch to its center position turns the light on. The forward position is a momentary off, allowing the same intuitive and familiar mode switching common to tailswitch lights. Firmware is GuppyDRV rev.2.
A huge thank you to our customers for making this experimental light into a successful product! While this was our first mostly printed light, and we have learned TONS, it certainly will not be our last!
-Up to 600Kcd illuminates 1570 meters (.975 miles) ANSI throw.
-Up to 8000 emitter lumens, 6000 OTF lumens**
-Comes with a signed card certifying your specific light's performance and authenticity.
-220mmx200mmx160mm (length x height x diameter)
-GuppyDRV rev. 2.0 w/ 6V LVP
-No turbo mode, light can operate continuously on high
-Performance measured at 6 meters after 30 seconds.
-XHP 70.2 4000k (*denotes 5000K variant)
-6V low voltage protection
-2s battery config, two 20700s (recommended) or two 18650s (circumferential spacers suggested). HIGH DISCHARGE CELLS, >20A, REQUIRED!
-Heat tolerant and impact resistant ABS body
-Custom colors, specifications, and emitters are available upon request at additional cost
*denotes 5000K variant
**OTF lumens are ALL incorporated into the beam, unlike a reflector light where approximately 75% or more is wasted in wash.